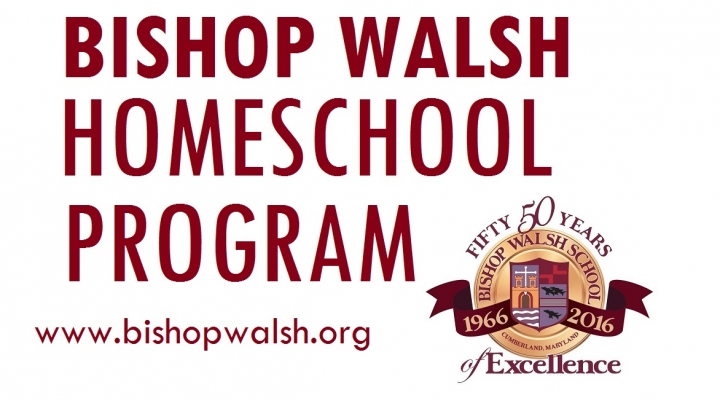 Bishop Walsh Launches Program for Homeschooling Families
Bishop Walsh School has started accepting homeschooled middle and high school students to its academic and co-curricular activities. The new collaborative has already attracted several area homeschool students to the Catholic School located in Cumberland.
"We are excited to expand our offerings to homeschooling families with students in Western Maryland and nearby Pennsylvania and West Virginia," says Dr. Ray Kiddy, BW interim principal. "BW is a welcoming community. In the past, we have had many homeschooled students successfully transition into our school setting. It just makes sense to open our doors to these families."
Homeschooled students, grades 6 through 12, may now attend BW part-time and are required to register for a minimum of two academic courses, one of which is religion class. The homeschooled students may also participate in all school clubs and activities, as well as BW athletic programs.
"BW has always had a great reputation for its academics. We're also finding that families are interested in socializing their children and getting them involved in activities with other young people," adds Kiddy. "It's win-win for both the students and our school."
Bishop Walsh is a part of the Archdiocese of Baltimore Catholic Schools and is currently celebrating its 50th anniversary in the Western Maryland community.
For more information on the BW homeschool collaborative, please call the school at 301-724-5360, x105.