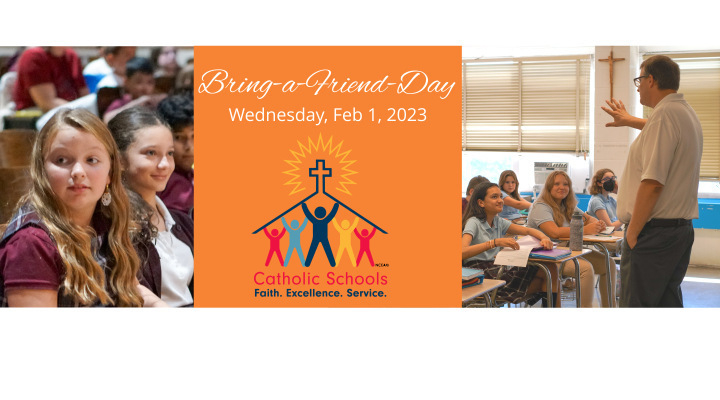 BRING-A-FRIEND-DAY!
As part of our Catholic Schools Week (CSW) celebration, Bishop Walsh is holding a Bring-A-Friend Day and YOU ARE INVITED! Wednesday, February 1, 2023. Students in grades 3-11 may bring a friend to attend school for the entire day and learn more about Bishop Walsh School and what we have to offer. The invitation is for students who have NOT visited or attended Bishop Walsh School before.
Please fill out the parental permission form using this link: https://docs.google.com/forms/...
For more information, contact Connie Milligan, Bishop Walsh Director of Admissions and Communications, at 301.724.5360, x105 or cmilligan@bishopwalsh.org.