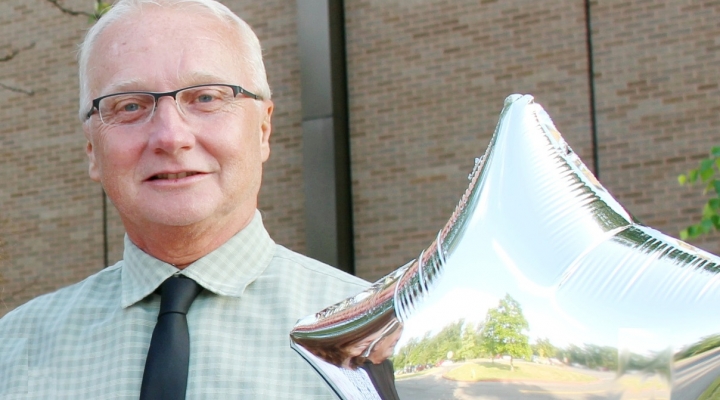 Letter from School Leadership
Greetings,
Thank you for visiting our website to learn more about Bishop Walsh School. I started my career in education at Walsh in the late 1970s and recently had the good fortune of returning as Dean of Students and now Interim Principal. I'm happy to be back "home."
It's an exciting time to be at Bishop Walsh. The school is currently celebrating 50 years in the community. In 1966, BW started its longstanding tradition of giving students in our tristate area a quality educational and spiritual experience. Today, even though our school has advanced in technology and resources, we still hold true to those fundamentals that we had when we first opened our doors. Our students, led by our amazing and enthusiastic faculty, strive for excellence daily. This is reflected in our scores on both national standardized and Advanced Placement tests. Nearly 100 percent of BW graduating seniors go on to college. Our senior class, traditionally between 30 and 40 students, annually earns a collective $3 million in academic scholarships. Above everything, we instruct our students on the principles of the Gospel of Jesus Christ and teach them to respect and love one another, their community and their world.
Recently, Bishop Walsh was listed in the top 10 percent of all private schools in the State of Maryland by the website Niche.com. We are thrilled with this ranking, but not surprised. It supports that tradition of excellence from our past 50 years. We pledge to continue that tradition in our years to come.
Thank you, again, for viewing our site. If you have any questions, please feel free to contact me.
Sincerely,
Dr. Ray Kiddy
Principal
rkiddy@bishopwalsh.org
301-724-5360, ext. 110