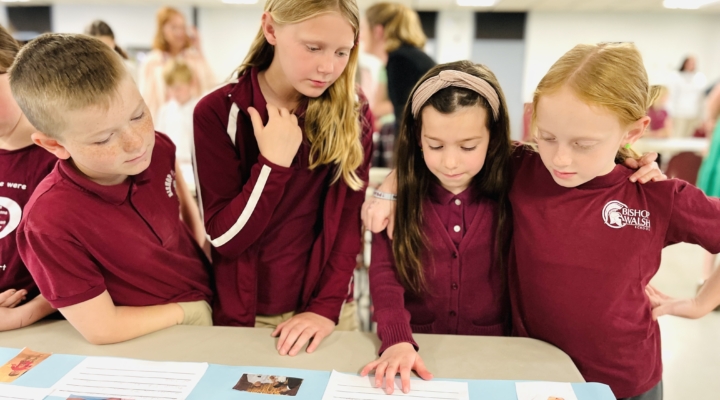 How to Apply
Bishop Walsh School admits students of any race, gender, color, racial or ethnic origin to all the rights, privileges, programs and activities generally accorded or made available to students at the school. The school does not discriminate on the basis of race, gender, and color, racial or ethnic in the administration of its educational policies, scholarship and athletics and other school administered programs.
Students are enrolled at Bishop Walsh School on the basis of a yearly evaluation and acceptance. Bishop Walsh School reserves the right to dismiss students for infractions of regulations, unsatisfactory academic standing or other reasons that affect the welfare of the individual student or the student community.
A student considered to be in good standing is: (a) one who has not become subject to dismissal for academic reasons, (b) one whose record of conduct is satisfactory, and (c) one who had met all financial obligations to the school, or made satisfactory arrangements for their discharge with the Principal.