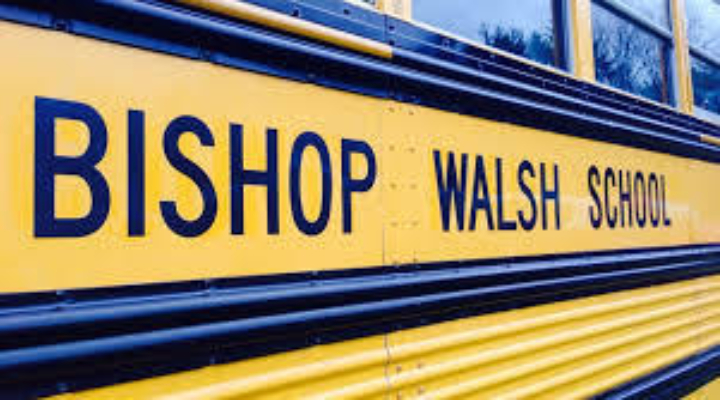 About the BW Office of Development
Every gift to Bishop Walsh School allows our administration, faculty, and support staff to offer a solid academic, social, and athletic experience that is truly purposeful and unique. Thank you for considering an investment in our Catholic community of learning.
The Bishop Walsh Office of Development advances the mission of Bishop Walsh School by performing the following tasks: fundraising activities, public relations, alumni and constituent relations, marketing, volunteer sign-up, and prospective research. This office serves the entire Bishop Walsh community.

The development office identifies prospective donors, corporations and foundations that will help advance the mission of Catholic education in Western Maryland.

The Annual Giving, Capital Campaign, and the major gifts contributions help fund the operations for the school including the academic programs, technology, faculty and staff professionalism, scholarships, financial aid, building and ground improvements and begins the process of building an endowment for the school.
To our alumni, friends, parents and grandparents, we invite you to think of us at Bishop Walsh School and become part of the best education in Western Maryland.
Programs of Giving
Annual Appeal
One-percent of the school's operating budget comes from gifts made through our Annual Appeal. In the fall of each academic year, an annual appeal is made to over 3600 of our alumni. Last year's annual appeal generously provided $29,891.24.
Endowment Gifts
Endowment gifts provide long-term stability, ensuring the future of Catholic education in Western Maryland. An endowment is a donation of money or property to a non-profit organization, which uses the resulting investment income for a specific purpose. Most, but not all, endowments are designed to keep the principal amount intact while using the investment income for charitable efforts.
Scholarships
Some members of our Western Maryland community may not think they are able to afford a BW education. Support of our scholarships allows many deserving students the opportunity of our unique educational experience. Scholarships account for 12% of our overall aid. $618,265 of tuition assistance was given to 45% of our students in the 2018-2019 school year.
Ways to Give
We offer our sincere appreciation for considering a gift to Bishop Walsh School. Your sacrifice and generosity will perpetuate the success of an educational institution whose graduates make the world a better place. Gifts may be made in the following manner:
Credit card
Check
Wire transfer
Stocks, bonds, or securities
IRA charitable rollover
Planned gift or bequest
Additional Means of Support
Monthly Gifts
Smaller monthly gifts are preferred by many as a means of giving that can add up to larger gifts and also provide a steady source of income to the school.
Matching Gifts
Many employers will match charitable donations of employees, retirees, and even employee's spouses. Ask your employer if such a program exists.
Multi-Year Pledges
These pledges help to support the school beyond the current school year. This type of pledge can be set up in three, five, and ten year increments.
Contact:
Principal
Mrs. Jennifer Flinn, '99
301-724-5360, ext. 110
President

Mr. Joseph Carter, '72
301-724-5360, ext. 108

700 Bishop Walsh Road
Cumberland, MD 21502
Phone: 301-724-5360
Fax: 301-722-0555