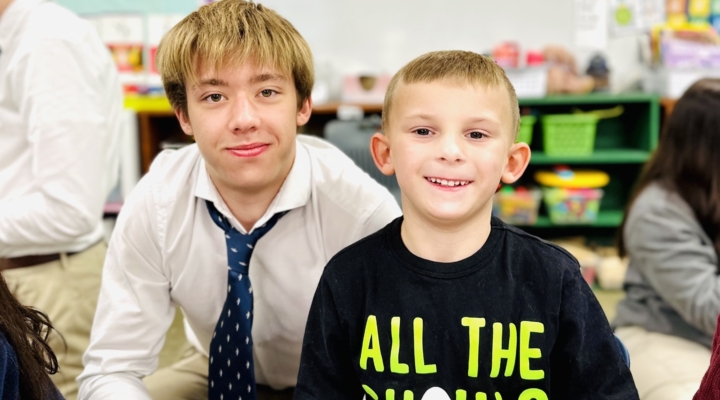 International Students
Bishop Walsh offers an international program for students from China with Sinamericademy. This organization welcomes students who are looking for a high school education in America and provides housing. The international program applies only to grades 9 through 12.
Also, Bishop Walsh partners with Forte International Exchange Association, an independent organization that encourages and assists international high school students from other countries to study in the United States as part of an academic and cultural exchange. Students learn about various aspects of American Culture, society, and customs while living with American host families and attending high school. Through the students' daily activities and interactions they not only learn about the United States, but also have a chance to share the ideas, customs, and culture from their home country with their American host family, classmates, teachers, and communities. Host families who have a genuine desire and interest to host an international student are interviewed by Forte for a match with potential students. For more information on Forte and for information on being a host family should follow the link here: www.forteexchange.org.
Astar Educational Institute - exchange program.