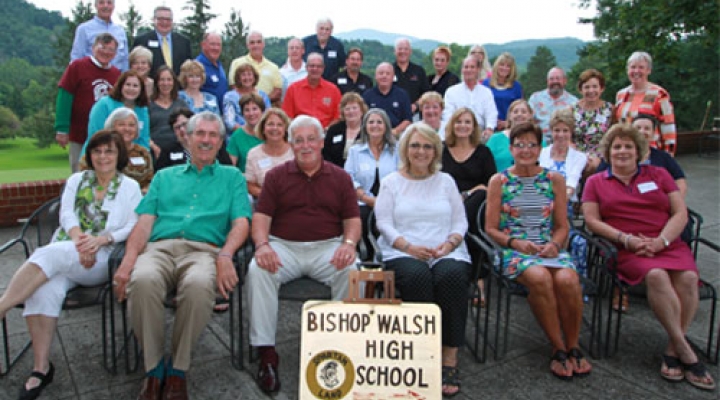 Reunions
We love seeing our alumni and getting together to celebrate your years at Bishop Walsh. The Office of Development can assist you in coordinating your class reunion. You can add your event by contacting Mrs. Jennifer Flinn, principal, at jflinn@bishopwalsh.org.
Upcoming Reunions:
Class of 1978 - 45th Reunion: September 15th & 16th

Contact Kelly (McKenzie) Growden

333 Lake Gordon Rd., Bedford, PA 15522
301-268-2213
Thank you, BW Class of 1969, for the generous donation of $1,300 and a framed photograph of the 1969 graduating class. We are blessed to have such wonderful alumni. Featured from left to right: Angie Grimm, Mary Ann Pannone, Bob Harden, Dr. Kiddy, Teresa Deremer, Joan Campbell and Francis Scarpelli.