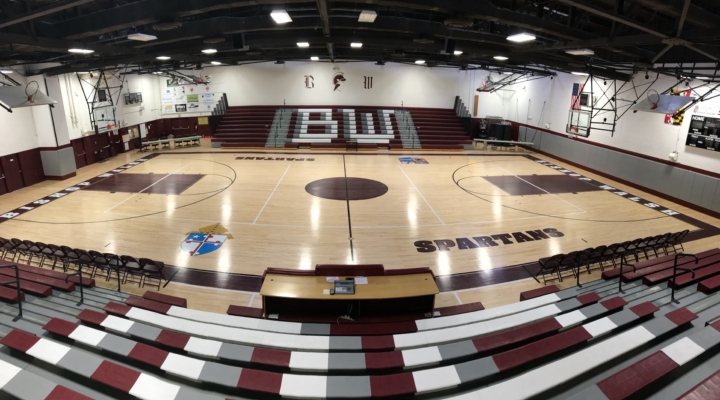 BW Athletic Association (BWAA)
BW Athletic Association (BWAA)
The Bishop Walsh Athletic Association is a group of parent volunteers who are charged with providing all necessary funding for the Bishop Walsh student to participate in the sport of his or her choice. This is accomplished through different fundraising events held throughout the year such as the fall ad campaign, Spaghetti Dinner and Dance, Cash Bash, as well as revenue from athletic fees and concession stand revenues and gate sales.
Current board consist of:
Mark Jackson - President
Mark Eanes - Vice President
John Treadwell - Treasurer
Rebecca Eanes - Secretary
Athletic Association holds quarterly meetings. Look for dates in the Bishop Walsh's daily bulletin.

FAQ:

Q. Can anyone join the BWAA?
A. Yes, if you are a parent of an athlete or supporter of Bishop Walsh Athletics you are already a member. This is your Athletic Association and your avenue of support for our student athletes. All suggestions and comments are welcomed and encouraged. See you at our next meeting.
Q. How can I help?
A. Everyone can help in one way or another. Some examples are:

Be a financial sponsor in one of our events
Purchase an ad for your business or employer in our Fall sports program
Participate or purchase a ticket and give it to a friend to one of our events
Purchase or sell a few Cash Bash tickets
Volunteer some time and talent

We are always working on a project of some type. We always need manpower at our events. Contact a BWAA member if you are willing to help out.

Attend an Athletic Association meeting

Meetings are typically held the second Tuesday of each month. Notice will be in the daily bulletin and in the local paper. Get involved.
Q. What exactly is funded through the BWAA?
A. The BWAA typically funds all necessary uniforms, equipment, gear etc. needed for the students and teams to operate here at Walsh. We also pay for referees, umpires, field maintenance, field improvements, bus transportation, tournament hotel expenses etc.
Q. How are decisions made in regard to funds being dispersed?
A. Typically, the head coach of a particular team will submit a purchase order for approval by the Athletic Association. Also, anyone can request funds from the Athletic Association for their approval.