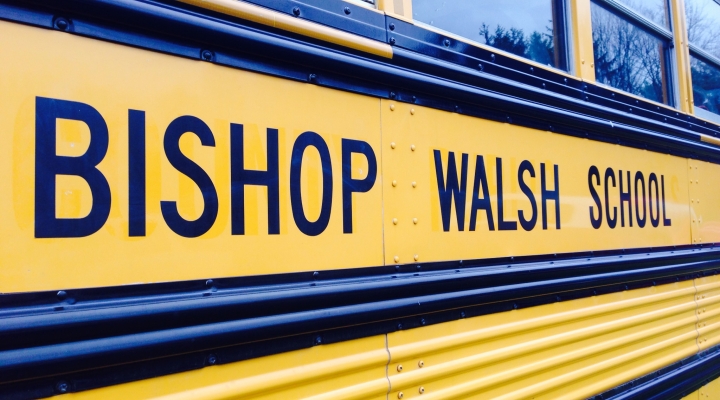 Transportation
Bus routes are currently available from Keyser, West Virginia; Westernport, Maryland; Oakland, Maryland; and Romney, West Virginia. More busing may be available pending interest.
If your child uses our busing service, the busing fee will be included with your tuition and other fees billed through FACTS.
Please contact Jeanna Cessna for pricing information (301) 724-5360 x101 or jcessna@bishopwalsh.org.